Welcome to the History 140 Wikia
Edit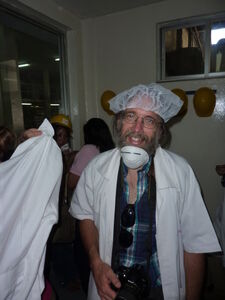 This is the Hist140 Wikia!
Edit
The ultimate source for a semester's worth of knowledge instilled in the minds of Dr. Marc Becker's Latin American History classes.
How to use this wikia....Edit
Many pages from past classes are archived in the Navigation menu as well as the front page of the Wikia. Please browse through the student submitted information and feel free to contribute to specific articles to better facilitate your learning experience through studies in Latin American History. These articles will serve as guidelines if you intend on participating in the History 140 Wikia in any facet
Please enjoy all our hard work 

see main article: Fall 2012
see main article: 2012 Latin American History
see main article: 2010 Archive
Ad blocker interference detected!
Wikia is a free-to-use site that makes money from advertising. We have a modified experience for viewers using ad blockers

Wikia is not accessible if you've made further modifications. Remove the custom ad blocker rule(s) and the page will load as expected.